Stéphanie Ledoux and Jean Paul Mestres exhibit at the Hôtel Albert 1er
From December 3 to December 19, 2021, the Hôtel Albert1er has the honor of hosting the exhibition "HUMANITY(S)" which brings together the Toulouse artists Stéphanie Ledoux, portrait painter, and Jean Paul Mestres, naturalist sculptor.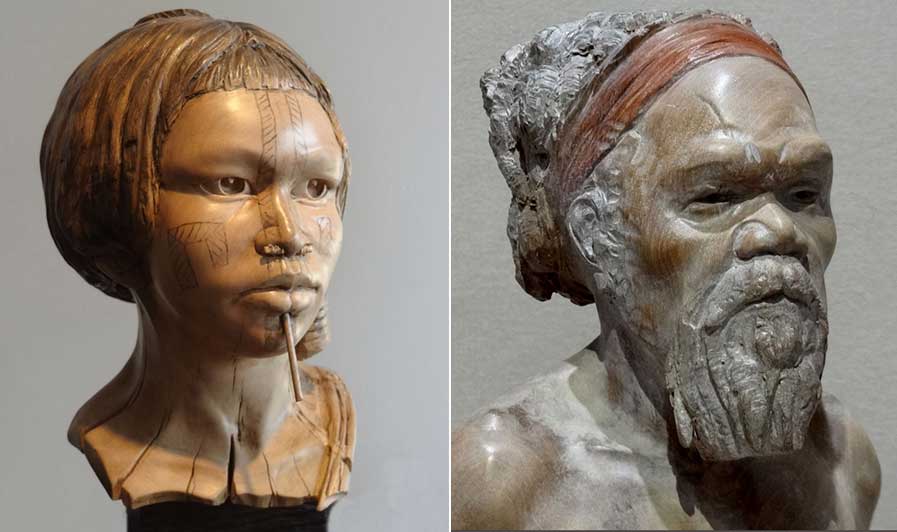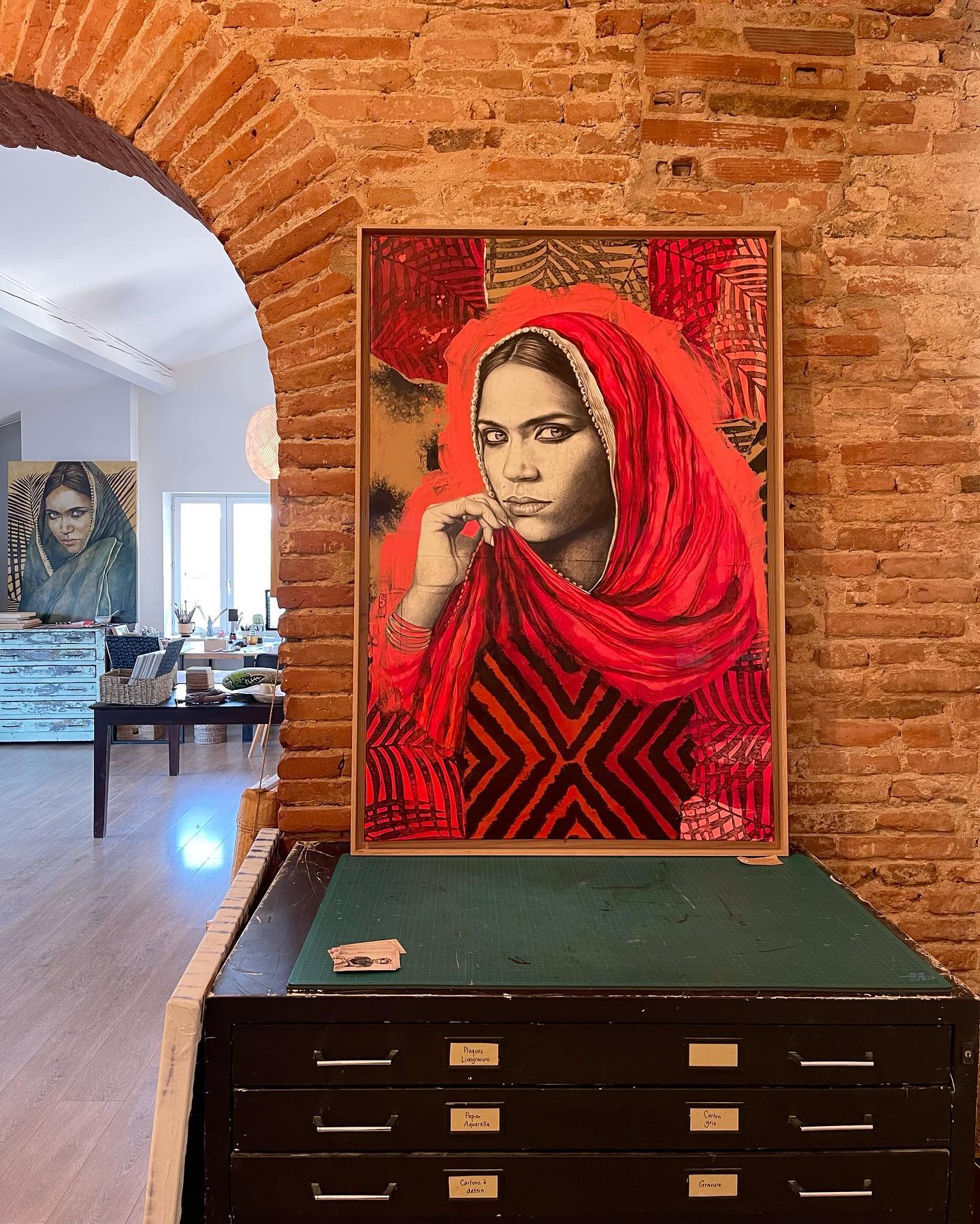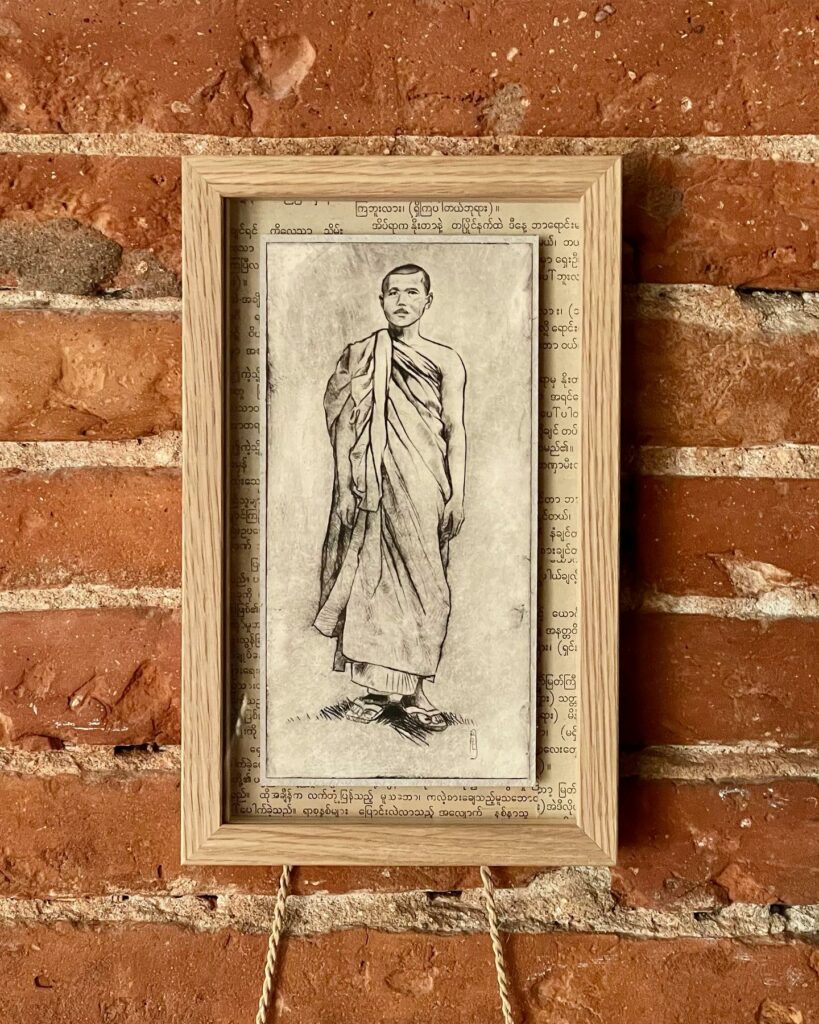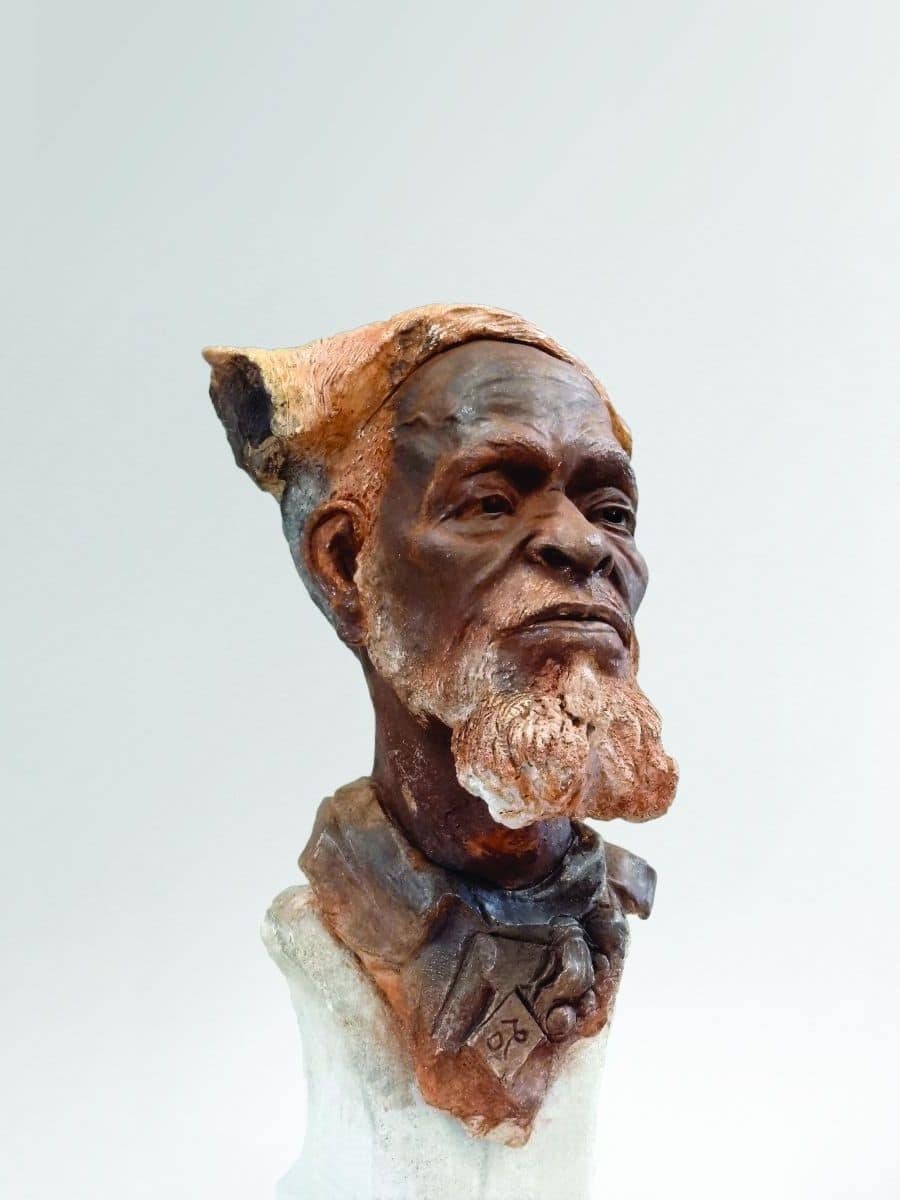 Fascinated by distant cultures, the artists plunge us into the heart of indigenous populations from the African continent, the New Guinea Islands, through Burma, Papua, India, Amazonia …
The same subject, two art forms
Stéphanie Ledoux from Toulouse has spent the last twenty years traveling the world. She finds inspiration in many countries and naturally in the ethnic groups she meets during her travels.
His painting retranscribes the emotion aroused by these moments of exchange.
Stephanie moves with skill and subtlety from sketches taken on the spot to gigantic canvases created in the warmth of her studio. Whatever the format, the looks are as intense as they are touching; his art is the reflection of a mastered sensitivity and the synthesis of a striking cultural face to face that questions the relationship between human beings.
Jean Paul Mestres' naturalistic sculptures are the result of documented research on primitive humanity and its ethnic evolution. The works of Levi-Strauss, Zagoursky and Hans Silvester are among his sources of inspiration. The result is works that are strikingly realistic. The Yanomami of the Amazon, the Dogon of Mali, the Papuans of Oceania vibrate with a natural power and presence.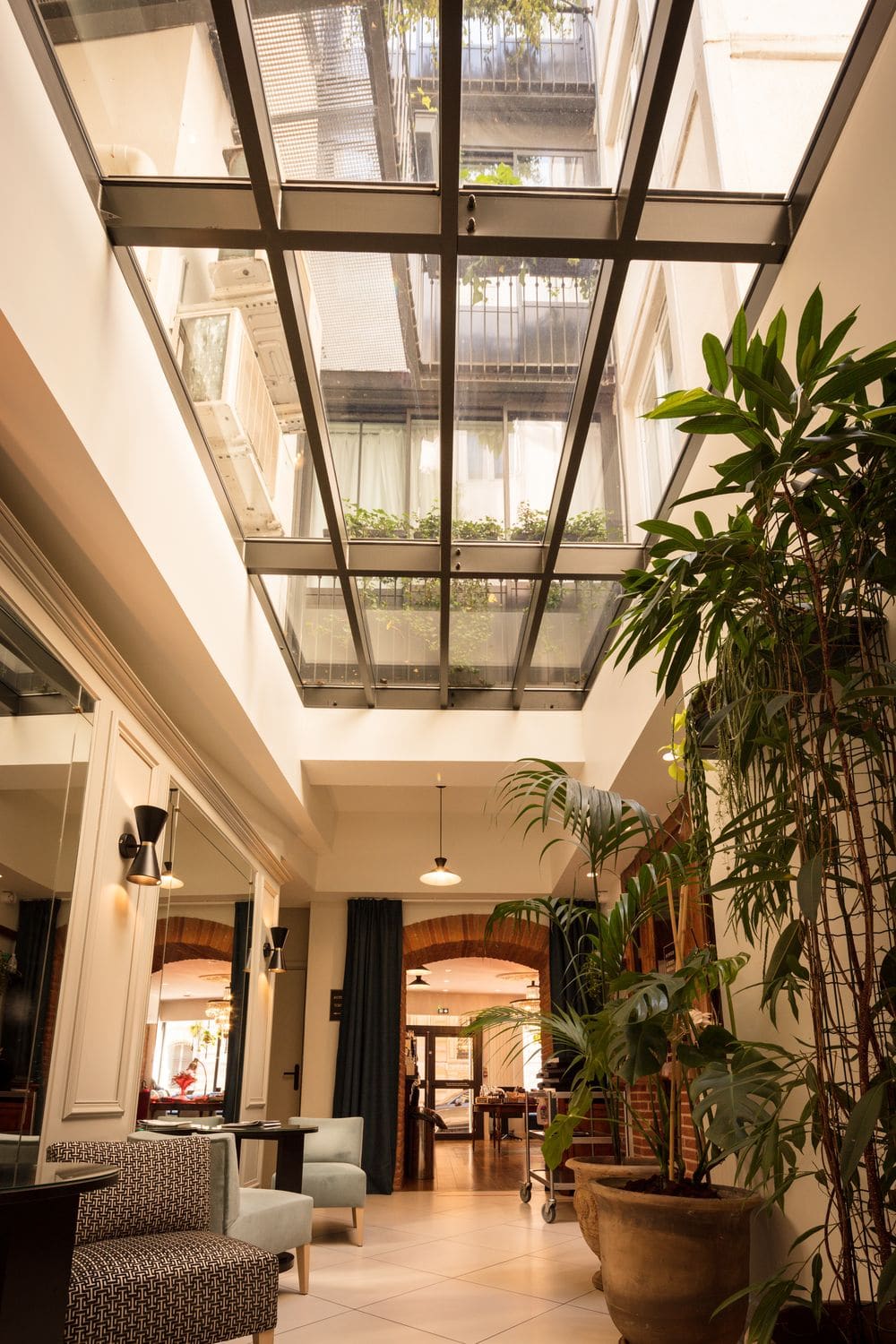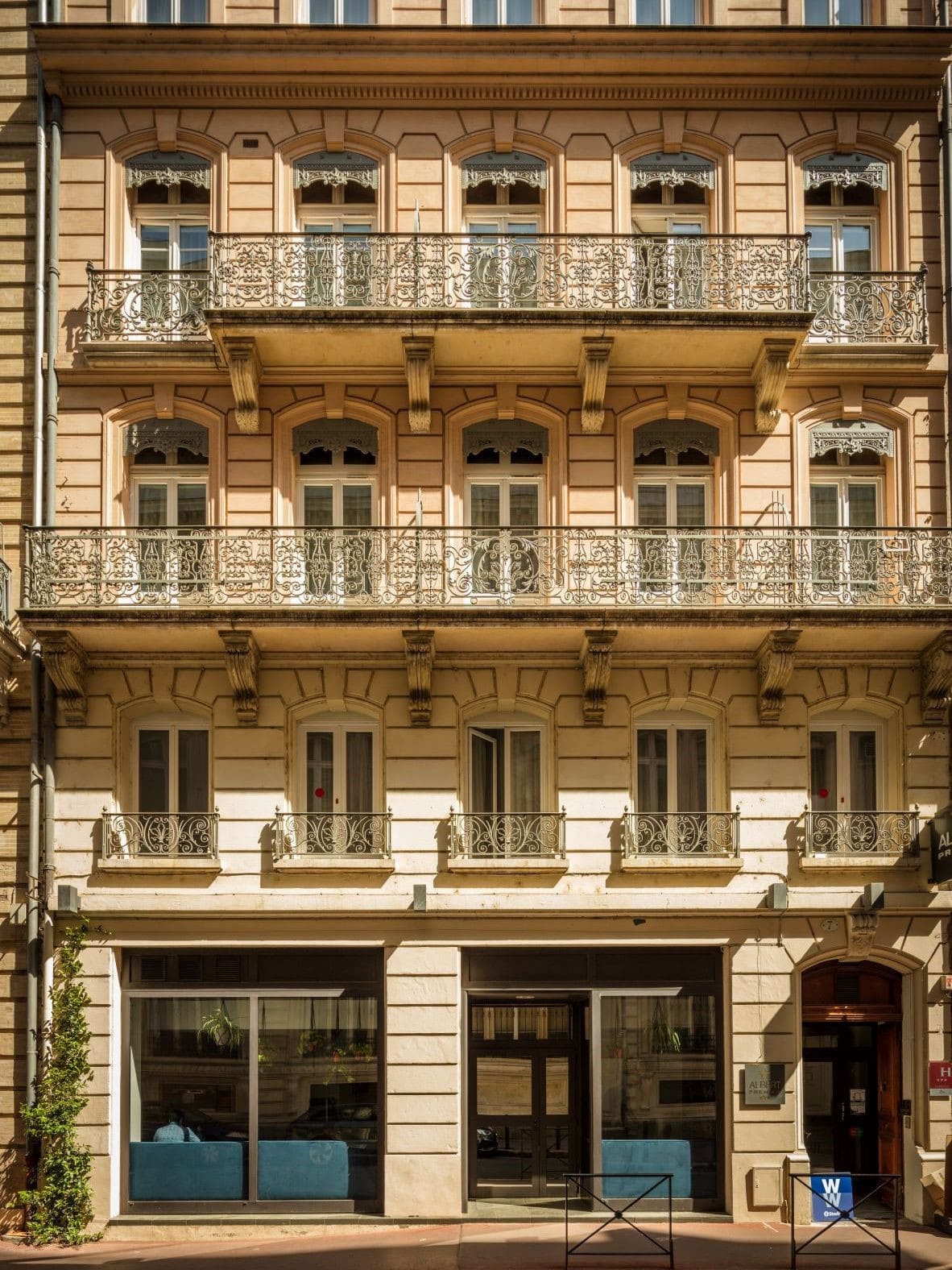 Located in the heart of the city, the hotel has been run by a Toulouse family for four generations: a strong Toulouse roots that the Director, Emmanuel Hilaire, wishes to underline by welcoming two artists from the pink city. The time to put down your suitcases and let yourself be inspired by the soul of the works and the place…
Art is in the DNA of the Albert Premier Hotel. More than 50 years ago, the hotel already exhibited a work by the Toulouse artist JG Picard, which is still present in the hotel.
The spaces of the Albert 1er
The Hotel Albert 1er is proud to exhibit the work of these two artists in its spaces, which corresponds to the values of humanism, exchange and local anchoring of our establishment.
The exhibition spaces, the Nougaro and Guerlain rooms, are a stone's throw from the Place du Capitole. These urban cocoons allow artists to present their works in a place with a history and a soul: they are indeed former artists' studios!
The hotel offers these exhibition spaces for company seminars, ephemeral stores, photo shoots, training sessions… and regularly hosts art exhibitions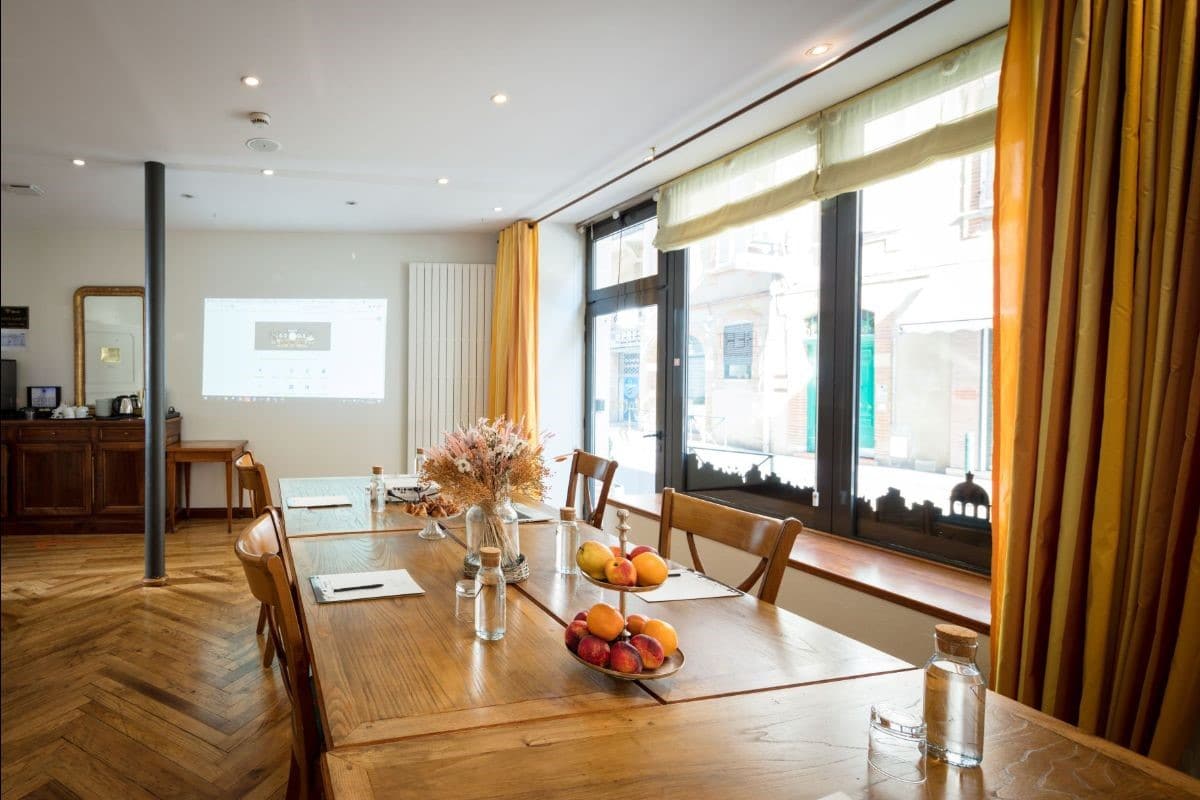 On the occasion of the exhibition, take part in our contest to try to win a night for two people with breakfast at the Hotel Albert 1er.